Dr. Javier Baez Anglés, will give you the security and confidence you've been searching for.
Dr. Javier Báez Anglés is an Aesthetic, Plastic and Reconstructive Surgeon, specialized in Rio de Janeiro in Brazil, " the world's most significant reference in the field of cosmetic and plastic surgery", is board certified by the Dominican Society of Plastic and Reconstructive Surgery SODOCIPRE, also by international entities like FILACP (Federación Ibero Latinoamericana de Cirugía Plástica y Reconstructiva) and IPRAS (International Confederation for Plastic & Aesthetic Surgery).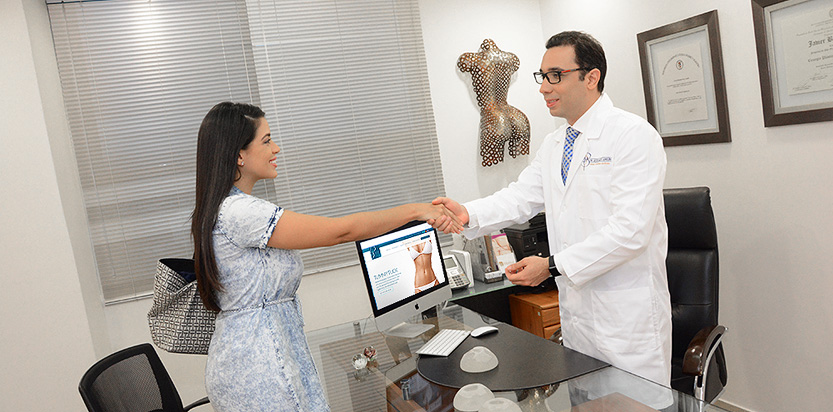 The great professional preparation of Dr. Javier Báez Anglés make him a reliable choice for any type of cosmetic plastic surgery procedure in the Dominican Republic.  His practice is located at Santiago de los Caballeros, the second most important city in the Dominican Republic. Because of its central location in the north of the island, everyone calls it "The Heart City". 
Foreign patients guide sections: