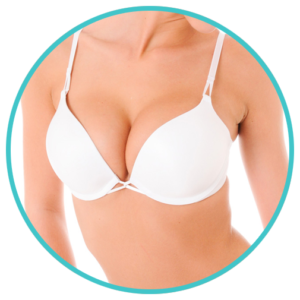 The breasts are an important part of women's femininity. The prosthetic implant in the breast is no longer a taboo. Mainly due to the evolution of techniques and prostheses formats today that provide a natural and safe result. Enhancing femininity, self-esteem and confidence of a woman.
Indications:
Women with very small, sagging or uneven breasts.
Procedure:
The incision is made through the areola or in the groove below the breasts. Depending on the case, the prosthesis will be placed in front or behind the breast muscle.
Scar:
They are small and are imperceptible.
Type of anesthesia:
Local with sedation or epidural.
Duration:
About 1 hour.
Time in hospital:
12 to 24 hours depending on each case.